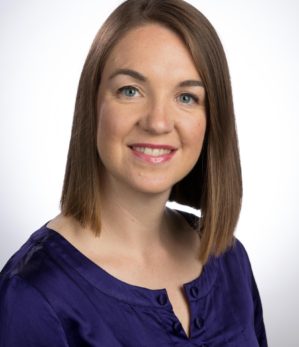 I'm

Emily Flynn
Creative Professional
Looking for Position

I'm looking to engage with a not-for-profit or socially conscious business in Kingston, NY, to advance an organization, project or social cause.
Work Experience
March 2013 — Present
Senior Designer
Gilday Creative
• Design a wide variety of materials including websites, annual reports, gala invitations, event materials, logos, branding, business cards, letterheads, PowerPoint presentations, advertisements, rack cards, direct mail and more, specializing in not-for-profits and health related organizations.
• Assist Creative Director with managing interns, client relationships, networking and vendors.
August 2015— Present
Bike-Friendly Kingston,
• Leader of advocacy group and club promoting bicycling in Kingston, New York.
• Manage direction of organization with yearly goals, solicit and manage volunteers, organize two monthly members meetings, host community bike rides, create bike-to-work week competition, manage free bike-repair events, organize letters-to-the-editor, give presentations, cultivate partnerships, support grant writing, conduct bike and pedestrian count project and report findings, and create promotional communications: press-releases, website, newsletter and Facebook group.
September 2007 — Present
Owner
Emily Flynn Design
• Conduct all aspects of running a freelance design business: sales, business development, project management, client relationships and vendors.
• Deliver editorial design, newsletters, corporate identities, branding, advertising, marketing communications, website design and development.
• Service not-for-profits, financial institutions, start-up businesses and marketing companies.
February 2009 — November 2011
Web Designer
Ad Essentials
• Designed and developed websites in Photoshop, HTML, CSS, WordPress, Drupal, and other content management systems. Supported projects in a fast-paced and demanding marketing company.
February 2008 — March 2010
Communications Director
Arts Society of Kingston, Kingston, NY
• Managed all external publicity for a 500 member community-led arts organization with press releases, direct mailings, e-newsletter, advertising, event flyers, printed gallery guide and website.
• Worked closely with Executive Director, members of the board to craft messages and organize communications.
• Managed the 2009 and 2010 ASK Open Studio Tour.
March 2004 — July 2007
Art Director, Corporate Communications
Synapse Group, Inc.; A Subsidiary of Time Warner, Stamford, CT
• Defined needs and delivered: company magazine, financial reports, company meeting presentations, intranet website, posters, flyers, and human resources publications.
• Developed consistent look for external company materials including: sales presentations, marketing mock-ups, sell sheets, product catalog and advertisements.
• Nurtured relationships with human resources, executives and sales teams. Managed content, project deadlines, expectations and goals.
Education
May 2001
Bachelor of Fine Arts: Concentration in Graphic Design, GPA 3.49
Purchase College, State University of New York, School of Art + Design, Purchase, NY
Professional Skills
Adobe Suite (Photoshop, InDesign, Illustrator, Acrobat)
Microsoft Office Applications